Nov 23 2018
DIABETES MELLITUS (DM)
It is a metabolic disorder characterized by common feature of chronic hyperglycaemia with disturbance of carbohydrate, fat and protein metabolism
Insulin is impaired, elevated levels of glucose in the blood.


Classification-
• TYPE 1 DIABETES MELLITUS (10%) (earlier called Insulin-dependent, or juvenile-onset diabetes)
• Type IA DM: Immune-mediated
• Type IB DM: Idiopathic

• TYPE 2 DIABETES MELLITUS (80%) (earlier called non-insulin-dependent, or maturity-onset diabetes)
• OTHER SPECIFIC TYPES OF DIABETES (10%)
• A. Genetic defect of β-cell function due to mutations in various enzymes (earlier called maturity-onset diabetes of the young or MODY) (e.g. hepatocyte nuclear transcription factor—HNF, glucokinase)
• B. Genetic defect in insulin action (e.g. type A insulin resistance)
• C. Diseases of exocrine pancreas (e.g. chronic pancreatitis, pancreatic tumours, post-pancreatectomy)
• D. Endocrinopathies (e.g. acromegaly, Cushing's syndrome, pheochromocytoma)
• E. Drug- or chemical-induced (e.g. steroids, thyroid hormone, thiazides, β-blockers etc)
• F. Infections (e.g. congenital rubella, cytomegalovirus)
• G. Uncommon forms of immune-mediated DM (stiff man syndrome, anti-insulin receptor antibodies)
• H. Other genetic syndromes (e.g. Down's syndrome, Klinefelter's syndrome, Turner's syndrome)
• GESTATIONAL DIABETES MELLITUS- GESTATIONAL DM. About 4% pregnant women develop DM due to metabolic changes during pregnancy. Although they revert back to normal glycaemia after delivery, these women are prone to develop DM later in their life.

Causes of Diabetes Mellitus- depend upon it's types

• TYPE 1 DM Cause- It constitutes about 10% cases of DM. It was previously termed as juvenile-onset diabetes (JOD)
• due to its occurrence in younger age,
• and was called insulin dependent DM (IDDM) because it was known that these patients have absolute requirement for insulin

• Type 1 DM is further divided into 2 subtypes
• Subtype 1A (immune-mediated) DM characterized by autoimmune destruction of β-cells which usually leads to insulin deficiency.
• Subtype 1B (idiopathic) DM characterized by insulin deficiency with tendency to develop ketosis
• Type 1 DM occurs commonly in patients under 30 years of age, autoimmune destruction of β-cells can occur at any age.
• In fact, 5-10% patients who develop DM above 30 years of age.




• TYPE 2 DM. This type comprises about 80% cases of DM.
• It was previously called maturity-onset diabetes, (MOD) or non-insulin dependent diabetes mellitus (NIDDM)
• obese and non obese type.
• affects older individuals, it is now known that
• it also occurs in obese adolescent children; hence the term MOD for it is inappropriate.
• Moreover, many type 2 DM patients also require insulin therapy to control hyperglycaemia or to prevent ketosis and thus are not truly non-insulin dependent contrary to its former nomenclature.





Normal insulin Metabolism-
• Insulin secreted from β-cells of Pancreas.
• Then down into portal vein is degraded in the liver
• While the remaining half enters the systemic circulation for action on the target cells:
• i) Insulin from circulation binds to its receptor on the target cells. Insulin receptor has intrinsic tyrosine kinase activity
• ii) This, in turn, activates post-receptor intracellular signaling pathway molecules, insulin receptor substrates (IRS) 1 and 2
• These reactions on the target cells are responsible for the main metabolic and anabolic
• Actions of insulin—glycogen synthesis, glucose transport, protein synthesis, lipogenesis.
• Besides the role of glucose in maintaining equilibrium of insulin release, low insulin level in the fasting state promotes hepatic gluconeogenesis and glycogenolysis, reduced glucose uptake by insulin-sensitive tissues and promotes mobilisation of stored precursors, so as to prevent hypoglycaemia.

IN DIABETES MELLITUS- Destruction of β-cell leading to absolute insulin deficiency.

QUESTIONS- HOW DIABETES MELLITUS EFFECTS YOU??
ANSWER- INSULIN DEFICIENCY DUE BETA CELL DESTRUCTION
• WHEN INSULIN DECREASE GLUCOSE LEVEL IS INCREASE (HYPERGLYCAEMIA)
• DUE INSULIN DEFICIENCY GLUCOSE LEVEL IS HYPERGLYCAEMIA
• DUE TO HYPERGLYCAEMIA FELL PERSON FATIGUE
• AND BECAUSE OF INCREASE LEVEL OF GLUCOSE,
• GLUCOSE OUT IN URINE (GLYCOSURIA)
• INCREASE CATABOLISM- BECAUSE OF CATABOLISM (INCREASE HUNGER)
• DUE TO CATABOLISM WEIGHT LOSS
• DECREASE ANABOLISM- OSMOTIC DIURESIS- INCREASE URINE OUT PUT
• INCREASE THIRST

SYMPTOMS- TYPE-1 DIABETES MEILLITUS-
i) Patients of type 1 DM usually manifest at early age, generally below the age of 35.
ii) The onset of symptoms is often abrupt.
iii) At presentation, these patients have
Polyuria (increase urine out put)
Polydipsia (increase Thirst)
Polyphagia. (increase Appetite)
lv The patients are not obese but have generally progressive loss of weight.
v) These patients are prone to develop metabolic complications such as ketoacidosis and hypoglycaemic episodes.



Type 2 DM: Symptoms
i) This form of diabetes generally manifests in middle life or beyond, usually above the age of 40.
ii) ii) The onset of symptoms in type 2 DM is slow and insidious.
iii) iii) Generally, the patient is asymptomatic when the diagnosis is made on the basis of glucosuria or hyperglycaemia during physical examination, or may present with Polyuria and Polydipsia.
iv) iv) The patients are frequently obese and have unexplained weakness and loss of weight. v) Metabolic complications such as ketoacidosis are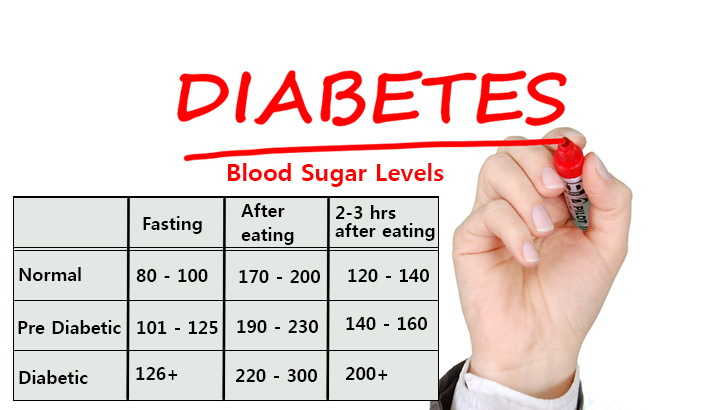 Complications of Diabetes
As a consequence of hyperglycaemia of diabetes, every tissue and organ of the body undergoes biochemical and structural alterations which account for the major complications in diabetics which may be acute metabolic or chronic systemic. Both types of diabetes mellitus may develop complications which are broadly divided into 2 major groups:
I. Acute metabolic complications: These include diabetic ketoacidosis, hyperosmolar nonketotic coma, and hypoglycaemia.
II. II. Late systemic complications: These are atherosclerosis, diabetic microangiopathy, diabetic nephropathy, diabetic neuropathy, diabetic retinopathy and infections. I. ACUTE METABOLIC COMPLICATIONS. Metabolic complications develop acutely. While ketoacidosis and hypoglycaemic episodes are primarily complications of type 1 DM, hyperosmolar nonketotic coma is chiefly a complication of type 2 DM (also see Fig. 27.25). 1. Diabetic ketoacidosis (DKA). Ketoacidosis is almost exclusively a complication of type 1 DM. It can develop in patients with severe insulin deficiency combined with glucagon excess. Failure to take insulin and exposure to stress 15-20 years in either type of diabetes.

1. Atherosclerosis. Diabetes mellitus of both type 1 and type 2 accelerates the development of atherosclerosis. Consequently, atherosclerotic lesions appear earlier than in the general population, are more extensive, and are more often associated with complicated plaques such as ulceration, calcification and thrombosis (page 398). The cause for this accelerated atherosclerotic process is not known but possible contributory factors are hyperlipidaemia, reduced HDL levels, nonenzymatic glycosylation, increased platelet adhesiveness, obesity and associated hypertension in diabetes. The possible ill-effects of accelerated atherosclerosis in diabetes are early onset of coronary artery disease, silent myocardial infarction, cerebral stroke and gangrene of the toes and feet. Gangrene of the lower extremities is 100 times more common in diabetics than in non-diabetics. 2. Diabetic microangiopathy. Microangiopathy of diabetes is characterised by basement membrane thickening of small blood vessels and capillaries of different organs and tissues such as the skin, skeletal muscle, eye and kidney. Similar type of basement membrane-like material is also deposited in nonvascular tissues such as peripheral nerves, renal tubules and Bowman's capsule. The pathogenesis of diabetic microangiopathy as well as of peripheral neuropathy in diabetics is believed to be due to recurrent hyperglycaemia that causes increased glycosylation of haemoglobin and other proteins (e.g. collagen and basement membrane material) resulting in thickening of basement membrane.
3. Diabetic nephropathy. Renal involvement is a common complication and a leading cause of death in diabetes. Four types of lesions are described in diabetic nephropathy
i) Diabetic glomerulosclerosis which includes diffuse and nodular lesions of glomerulosclerosis.
ii) Vascular lesions that include hyaline arteriolosclerosis of afferent and efferent arterioles and atheromas of renal arteries.
iv) Diabetic pyelonephritis and necrotising renal papillitis.
v) iv) Tubular lesions or Armanni-Ebstein lesion.

4) Diabetic neuropathy. Diabetic neuropathy may affect all parts of the nervous system but symmetric peripheral neuropathy is most characteristic. The basic pathologic changes are segmental demyelination, Schwann cell injury and axonal damage The pathogenesis of neuropathy is not clear but it may be related to diffuse microangiopathy as already explained, or may be due to accumulation of sorbitol and fructose as a result of hyperglycaemia, leading to deficiency of myoinositol.
5) Diabetic retinopathy. Diabetic retinopathy is a leading cause of blindness. There are 2 types of lesions involving retinal vessels: background and proliferative Besides retinopathy, diabetes also predisposes the patients to early development of cataract and glaucoma.




TEST FOR DIABETES MELLITUS- GLUCOSE TOLERENCE TEST-
This test perform usually on which patients who have Borderline Diabetes mellitus (100-140mg/dl)
1) instruct to Patients take high carbohydrate diet for three days prior to the test
2) on the day of the test overnight Fasting (at least 8 hours)
3) then 75 gm of glucose dissolved in 300ml of water
4) A fasting blood sugar level is taken (drawn) and urine is taken at least half hour of interval (2 hours)



• URINE TEST TO DETECT GLUCOSE
• HbA1c Test- may be done every 2-6 months by your doctor or nurse. This test measures your recent average blood sugar (glucose) level.
• Because red blood cells in the human body survive for 120
• glycated haemoglobin (or HbA1c) can be used to reflect average blood glucose levels over that duration,



TREATMENT-

DIET CHART DIABETES PATIENTS-
FOOD TO EAT- GREEN LEAFY VEGETABLES SPECAILLY DAILY TAEK SALAD
• CURD
• IN BREAKFAST DAILY DRINK A GLASS OF MILK
• DALIYA OR broken wheat
• EAT HIGH PROTEIN DIET LIKE EGG, CHICKEN, FISH






DO NOT: EAT
• Skip meals.
• Eat heavy and fatty meals.
• POTATO AVOID (POTATO INCREASE METABOLISM SO INCREASE GLUCOSE LEVELS)
• Eat saturated fats such as butter, coconut oil and palm oil.
• high in sugar, such as cake, pie, doughnuts, sweetened cereal, honey, jam, jelly, ice cream, or candy.
• Choose sugar-sweetened beverages like sodas and fruit juices.
• Add sugar to your foods.
• DO NOT EAT BANANA

HOME MANAGEMENT- DAILY MORNING WALK
• Do not Skip your food or Breakfast
• Drink 8-10 glass/day
• Control Stress levels

• Cinnamon Mix half or one teaspoon of grounded cinnamon with warm water drink it daily

• Jamun (Black berry) Jamun and its leaves have.. proven to be helpful in lowering the blood sugar levels, Naturally

• Vitamin C DIET (YOU SEEN IN OUR VITAMIN CATEGORY)

• Cook your food in olive oil

• In Black tea add Some Drops of Olive oil and Drink it daily.



HOMOEOPATHIC MEDICINES FOR DIABETES-
• SYZYGIUM JAMBOLINUM-Q- Cured diabetes this very good medicine this is prepared by Black berry (jamun)
• Uraniium Nitricum-3x (IF YOU HAVE FREQUENT URINATION THIS IS VERY GOOD MEDICINE) EXCESSIVE THIRST, DRY TONGUE, EXTREME DEBILITY
• ANOTHER MEDICINES- ABROMA AUGUSTA, GYMNEMA SYLVESTRE, IODIUM, (YOU CAN ASK IN OUR DOCTOR IF YOU HAVE ANY QUERRY IN COLUMN ''ASK YOUR DOCTOR''

YOGA TO CURE DIABETES